"It is in your moments of decision that your destiny is shaped" - Tony Robbins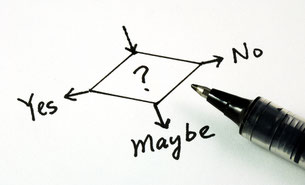 I temporary moved my residency to Spain and my return back to normal life didn't last long. After a few days I was back on a plane, travelling to Asia for a second time. My first experience there was fascinating and wanted to try again. Every time I went back home my friends and family assumed already I will be back to traveling soon. They knew I really loved this life. At that time I could not actually say if I was really living in Europe because I was longer traveling abroad.
"My wings were always open to fly"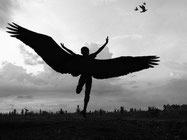 I was always back and forth. Then suddenly, during one of my trips to South Asia, the first bad traveling experience I ever had. I suffered from a big robbery and life threatening experience. I will leave this chapter of my life for the future (chapter "Always watch your back").
It took me a few days to recover but thanks God I am a positive person and never got scared of traveling again and I never ever regretted that happened to me at all. Fortunately my first, second and successive traveling experiences were always positive and my mind was already made up: "Traveling is a positive enriching experience". I believe, the first traveling experience is always key. A very good friend of mine suffered during his first traveling a very shocking and traumatic experience and he never ever went back to traveling in a different country again.
"With a positive attitude to life you will learn how to accept life trials as little experiences that will build your maturity and make you a stronger person"
After I physically recovered from this experience and got my passport back I went back home. Back to routine, when everything looked like normal, I noticed part of my research budget was returned to Funding Agencies because of someone's incompetence to do the job properly when I was out of office. It was quite a few thousands euros that costed me lots of effort and years of research to bring into my lab. That really shocked me and sort of pissed me off, obviously, but you know, working with the Public Administration one has to face this kind of problems sometimes. When Working for Public Institutions most things are not under your control, and sometimes this uncontrolled things are left on the hands of the wrong person, someone's in a different level. To put you in perspective, I was a Scientist Researcher (Phd Educated) and the person in charge of controlling my research budgets she was an old assistant secretary about to retire, with little working energy and zero enthusiasm and, note this, most likely with an elementary school diploma only. That's it make sense? you got it right, that's probably what I thought.
Then, like Murphy's law predicts, after a few days of this unfair situation I've got another great news from main office saying something like: "due to my losses during the robbery I suffered and since I could not show enough traveling proofs, such as receipts, bookings etc, unfortunately, the agency decision was that they will not be able to return my traveling expenses during my last year of traveling". Hello! It was just an accident for God Sake!. For me this sounded really ridiculous and unfair. Can you believe it? I needed to collect prints from everything, even for a cheap ice cream in Mcdo. Also, online bookings proofs such as screenshots, pdfs or emails were not considered valid proofs because, they never told me before, bookings for business travelling reasons were required to be done through approved agencies and in person. Surprise! Either way, I did my best to collecting as many proofs as possible during that trip but you know already I lost all during the robbery. I prefer not to clearly state how much I lost during that unfortunate trip, plus all the collateral chain reactions, the emotional effects, and all the etc etc my "employers" decided not to pay back.
The only thing I can tell you is that
" I suddenly knew I had to change my life. This was not the kind of professional rewarding I deserved. That was not the life I wanted to have. On top I was fat and stressed. I had enough! "
Fortunate enough, my contract was about to expire at that time. I got the new contract on top of my desk but small printed letters on the bottom left side of the contract stated something like... "New job required me to stay in office mostly permanently because the position needed ~ 60% of my working time teaching on the side. Me? the guy with well oiled wings? the travel monster? the one born to travel? are you ok man? Then I heard that soft inner voice we all hear sometimes telling me: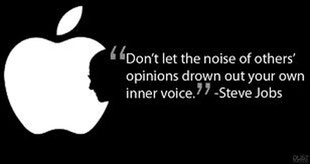 "this is the moment bro! Quit now! It's the moment you were waiting for, the time to start a new life"
I wanted to have a healthy life style and most important, I wanted to travel, and that was the right moment. I was recently divorced, I had no kids. My best friends were all married, all had busy lives paying their bills, cars, houses and taking care of their kids. Me? I was different, I had no strong attachments and, most important, I had the age, the energy and the savings to do it.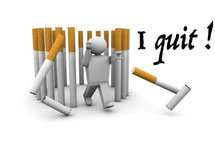 "Rather than chasing material possessions, I dreamed freedom and adventure"
I can tell you now, that was really the beginning of this fascinating adventure....